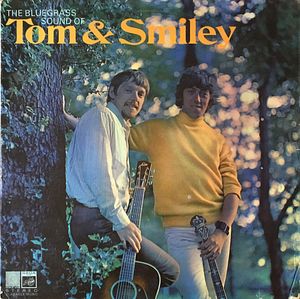 We love our vinyl here at The Needables, so we have decided to give you a look inside our weird and wonderful collections! 
I grew up in a house where music was constantly playing. My Dad had a rather substantial record collection and I was fascinated by this from a very young age. I loved the look of them, the mechanics of putting the record onto the deck, lifting the needle onto the record, each crackle and skip like part of the character of the song itself. To be honest I probably prefer a second hand record to a new one!  
When I was about 5 or 6 I asked my parents for my own record player, and got a kids Sesame Street one which basically opened up like a jaw, you closed the top half down again and pressed play, the needle and speaker built into the main casing (there are actually a couple of videos on YouTube of them if you want to see what it was like). I spent hours on end listening to some 7" singles my Dad was willing to sacrifice, knowing that when this machine was finished with them they'd probably be unplayable.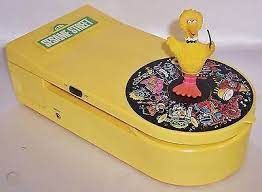 While there were a few records that my Brother and I wouldn't be allowed to touch, they were very few as far as I can remember. Either that or I really didn't want to listen to them! Most importantly he taught us from an early age how to handle them properly and how to look after them to make sure they remained in good condition. 
Skipping forward to my 40th birthday and after years of not having a record player I decided it was time to get one. One thing I should say about my Dad is that he loves car boot sales and charity shops. He has an eye for a bargain, and can't seem to walk away from records he finds if they're in good condition, whether he'll ever listen to them or not.  
I have become the beneficiary of this because I quite often get a phone call saying "I picked up a few records, would you be interested in any of these?", so over the course of the last few years I've taken a chance on some LPs that I probably wouldn't have bought myself. 
This leads us to what will be a semi-regular post about random crazy records I picked up from my Dad. First up we have "The Bluegrass Sound of Tom & Smiley". Looking at the picture on the cover of these two English guys who look like folk singers, and given that Greensleeves was actually one of the songs on the album, I was a bit skeptical, but hey, it said bluegrass in the title so out of some kind of weird curiosity I couldn't turn it down. 
Don't judge a book by it's oddly quaint 'two folk singers lurking in a forest, this is surely going to be some kind of strange English hybrid bluegrass' cover they say. This belts straight in with some quality banjo playing, and proper bluegrass vocal harmonies. Okay, it's not up there on the same level as The Stanley Brothers or the Monroe Brothers, but it's still very listenable. 
There are plenty of bluegrass standards on here (e.g. 'Shady Grove' and 'Orange Blossom Special'), as well as a few slower numbers. There's even a 12 bar blues ('Watch and Chain Blues'). The version of 'Greensleeves' is a full on bluegrass take, but for me the stand out tracks are 'I Will Never Marry', a sweet slower paced song with cracking harmonies throughout, and 'Crow Song', partly because of the crow impressions they do during the song! 
You can find the whole album up on YouTube, but here is 'Crow Song' for your listening pleasure!